tue25aug7:00 pmtue8:30 pmLearn from Expert: How to Create Keyframe Paintings for Film and Video Games
Event Details

School of Visual Development alumni and instructor, Vincenzo Barkasy, will be teaching a 90-minute interactive online workshop through Zoom demonstrating how to create filmic keyframe paintings for video games and Hollywood productions. So if you are interested in art, illustration, painting, or overall design, this will be a great introduction to the world of concept art. The audience will be introduced to industry workflows that concept artists utilize in creating illustrations for live-action films and AAA video games.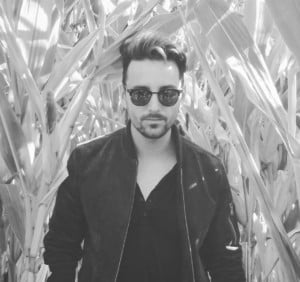 Established in the San Francisco Bay Area, Vincenzo Barkasy is a multidisciplinary designer with expertise in conceptual art, illustration, and digital communications. Currently a Senior Concept Artist at Sledgehammer Games in Foster City, Vincenzo has launched several acclaimed AAA franchises as a concept artist including the recent Shadow of the Tomb Raider and upcoming Marvel's Avengers. He has worked as a creative consultant for numerous fortune 500 corporations including Samsung, ESPN, and Marvel Entertainment. His work has been featured in national as well as international publications including Graphis, Titan Books, and Ballistic Publishing.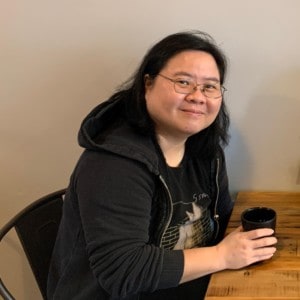 Aletta Wenas is a Concept Artist based in Los Angeles, currently working for Dreamworks Animation on the upcoming CG animated series Jurassic World: Camp Cretaceous. Previously working for the AAA game industry, some of her recent studio experiences include working at Telltale Games as an Environment Concept Artist on The Walking Dead series and The Minecraft: Story Mode series. She has also worked as an independent designer for clients such as Activision/Toys for Bob for the Spryo: Reignited Trilogy, Ascendant Studios, N3TWORK, Ubisoft San Francisco, and more.
To participate, register here: https://art.zoom.us/webinar/register/WN_mcUkgYPZSYa0yX_cQVvI1g
Can't attend? You can request a recording here: https://www.surveymonkey.com/r/SYYJ5N6
If you have any issues accessing the Zoom webinar, please contact the Online Help Desk:
Time

(Tuesday) 7:00 pm - 8:30 pm PDT