Each currently enrolled student and employed faculty member will be issued an ID card.
Your ID card serves as proof of your status with the Academy and provides access to many resources provided by the university. These include dining hall meals, access to buildings and residence halls, use of the libraries and athletic facilities, and a debit program for certain purchases.
No one other than you is to use your ID card. The card is the property of the Academy and must be presented upon the request of an appropriate university official and may be revoked at any time by the University.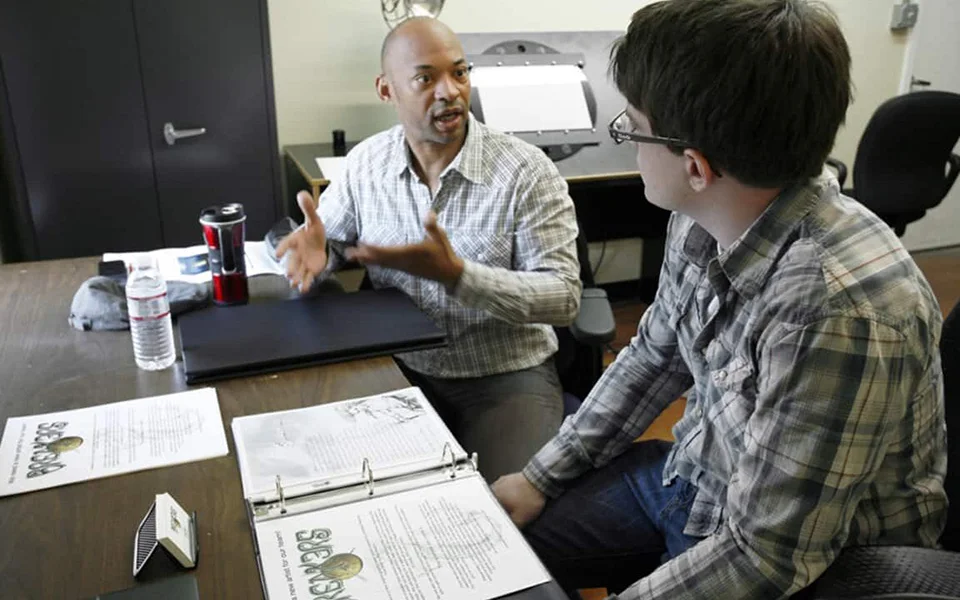 Protecting your ID card extends the life of the card. Holes should not be punched in the ID card and the use of stickers, pins, or other items affixed to the ID card is prohibited.
Obtaining Your ID Card
Your initial ID card is issued without charge. You can pick up your Art U student ID card at 180 New Montgomery during the building's operating hours. No appointment is necessary. For additional inquiries, please call 415-618-3911.
If you are currently affiliated with the Academy and are located outside of San Francisco and the Bay Area download the form below and submit the completed form to securityofficer@academyart.edu. Once the completed form has been received, you will receive an e-mail acknowledging receipt of the form and your ID will be mailed to the address you provided within 5 business days.
Reporting a Lost or Stolen Card
If you've lost your ID card, please report it as soon as possible. Placing a card on "lost" status protects you by de-activating the associated ID card privileges and funds.
Report a stolen card to Academy of Art University Campus Safety Department either in person at 180 New Montgomery Street B-83 during normal building hours or by calling 1-415-618-3911 at any time.
Once the card is reported as lost, it cannot be used by anyone until it is re-activated or is replaced by a newly printed card.
Replacing a Missing or Damaged ID Card
You can get a replacement ID card from the Academy Comm Center at 180 New Montgomery Street B-83 during normal building hours.
The process of obtaining a new ID card will include disabling other card(s) which you may have been issued.
If the most recently issued ID card becomes unusable due to normal wear and tear, it will be replaced at no charge.
If an ID card is stolen along with other valuables, it will be replaced at no charge with an accompanying police report from a valid police agency.
If for any other reason an ID card needs to be replaced, there is a $30.00 non-refundable ID card replacement fee, and can be obtained by either or the two methods listed below.
Visit the Accounts Receivable Dept. at 79 New Montgomery (3rd floor) and pay the fee in person with cash, check, or credit card.
Call the Accounts Receivable Dept. at 415-618-6429, and pay the fee with a credit card.
Before acquiring your new card, you will have to show your receipt to the Academy Communication Center agent who will then process the new ID card.