Staging a full play in a short three weeks, featuring actors playing multiple roles as at a time, with characters having different backgrounds and accents, is no simple feat. But it is one that students from Academy of Art's acting school successfully pulled off in Fen.
The spring production of Caryl Churchill's Fen, directed by Clark Houston Lewis, ran from March 15 to March 22, 2019 at Sutter Street Theater.
Students who participated in it described the experience as a whirlwind of a production, with senior Zaya Kolia painting a clear picture of how quickly it was put together.
"The cast list went up on a Tuesday morning. Rehearsals started that evening," said Kolia.
Another School of Acting (ACT) senior, Garrick Sigl, chimed in on the short preparation time, "If it's one thing school has taught us is to fake it till you make it."
Depth of Characterization
Short rehearsal windows aside, the other challenge that the actors had to deal with was the multiplicity of characters they each had to play.
In Zolia's case, not only did he have to prepare for a role, he had to prepare for three. "It's dark and these three people [that I play] are so far away from who I am. They have endured more than I have."
Sigl was one of the few actors who did not have to play multiple roles, but he agreed to the level of difficulty of internalizing the characters. "All the characters are fighting for their chance at happiness."
Internalization is only half the battle, though. For it to truly work, the actor must be able to tap into the right emotions for it. As it so happens, Fen's narrative, which featured the stories of farmers living together in a community, demanded a lot of it.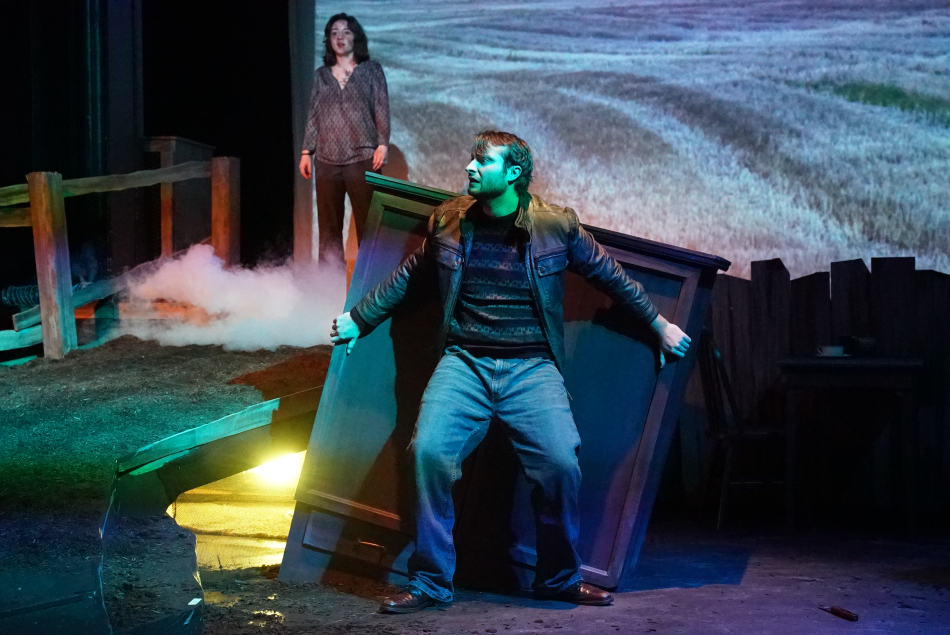 Pulling Effective Emotions
"The four women I play are so different," said Rene Rogoff. Asked which was the most difficult for her, she decided upon Angela, an abusive stepmom. "Living in her skin was so hard."
Rene shared that in developing Angela's character, she had to keep checking in with herself, asking, "How deep can I go without hurting myself emotionally?"
She furthered, "You allow yourself to open that door, but at some point, you have to close that door again and put it to bed."
In the end, it all worked out and proved to be worth it. Work like this, "gives me the ability to go there and come back," Rene said.
Communicating Expressions
Emotions can only be conveyed through proper expression. This becomes just a lot more challenging when it involves learning a different accent; in this case, British.
For second-year BFA student Sigrid Yang, it was particularly difficult because she felt that her native Taiwanese accent and her role's British accent "were fighting each other."
Fortunately, though—and quite serendipitously enough—the production had on board voice and speech instructor Deborah Eubanks, who used to live in East Anglia, the setting of the play. "We can't go full on into the accent," explained Eubank. "Otherwise people in the audience wouldn't be able to understand us."
A Well-Earned Standing Ovation
Former School of Acting Director Damon Sperber attended the opening night of Fen and enjoyed the production. "It's a provocative play I enjoyed watching the challenge of a piece like this and the way young actors rise to meet the challenge and explore humanity."
He also expressed his congratulations to director Clark Houston Lewis, saying that the play served as testament Lewis's ability to work with young actors, and guide them to successfully pull off affective performances as the one he saw in Fen.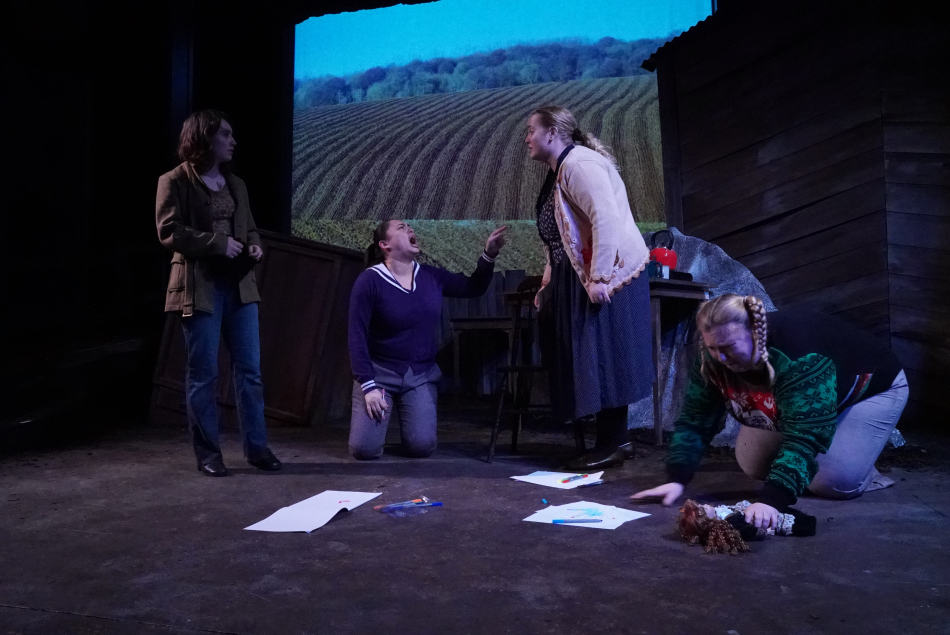 "It's not just directorial skill, it's human skills and we're lucky to have him."

– Damon Sperber on Clark Houston Lewis
As for the man of the hour himself, Lewis thought "it went well," an obvious understatement considering how the audience gave the cast and crew a standing ovation at the end of the play on opening night.
He also expressed surprised at the depth of performances during the actual play compared to what he saw in rehearsals. For him, this affirmed his belief that there are two kinds of actors.
One type is the actor who gives a consistent level of performance from rehearsals all the way through to the actual show.
The other one, meanwhile, seems to turn up their performances by a notch more once they have an audience. For Lewis, there are about 15 percent of this type of actors.
"That part is really exciting to watch," he said.
---
Article originally written by Erasmo Guerra and published in Art U News.