There's a lot of pressure entailed in staging an award-winning Broadway show for a school production, and yet students from Academy of Art University's acting school pulled it off with grace—and much gusto.
From May 9 to May 18, 2019, students from the School of Acting ran their own version of the Broadway hit In the Heights at 620 Sutter in San Francisco.
The award-winning musical by Lin Manuel-Miranda is set in Washington Heights, New York—a district so far and different from any local San Francisco neighborhood in every way, but also the same. The characters are varied, having different personalities and storylines.
The student actors' mission: deliver a compelling production that will take their audience all the way to this homey district in the East Coast, which was on the verge of succumbing to gentrification.
Taking on World-Class Productions in School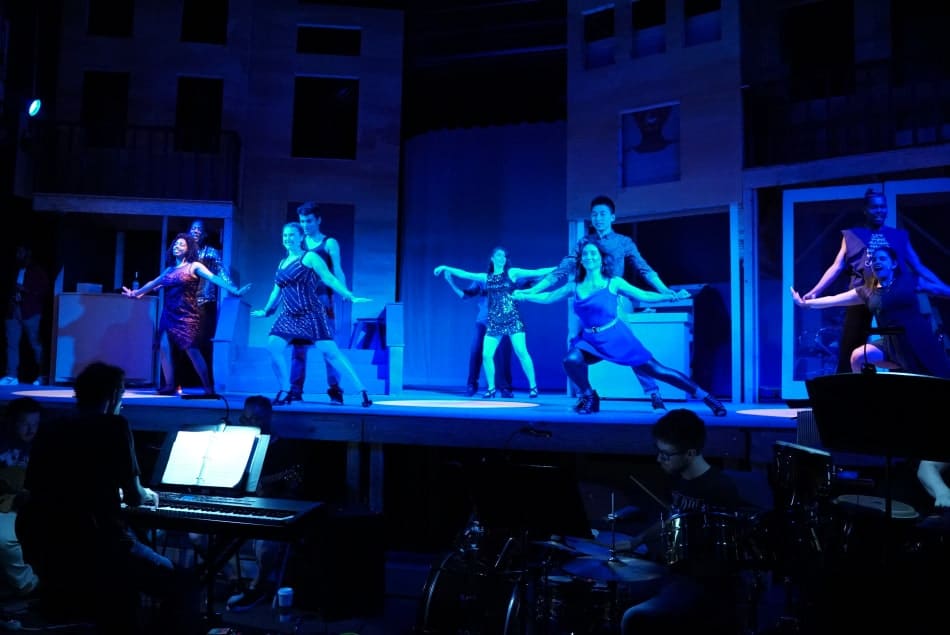 The School of Acting staged In the Heights as part of its spring semester production, putting its cast members to hard work throughout this period. At the helm of this production was Academy instructor Clark Houston Lewis, guiding the students through the many facets of characterization on stage.
Where there's a musical, there should be choreography too. Alexandra Cummins delivered this component of the production with her Latin and hip-hop steps that the actors danced to. Further helping set the mood was an eight-piece live band, led by conductor and keyboardist Lucas Sherman.
Putting What They Learned in Acting School to Good Use
For the story to work, the actors must be able to convey the emotions effectively. Fortunately, they were all able to rise up to the challenge, especially with the fast-paced change in mood and tension in each scene.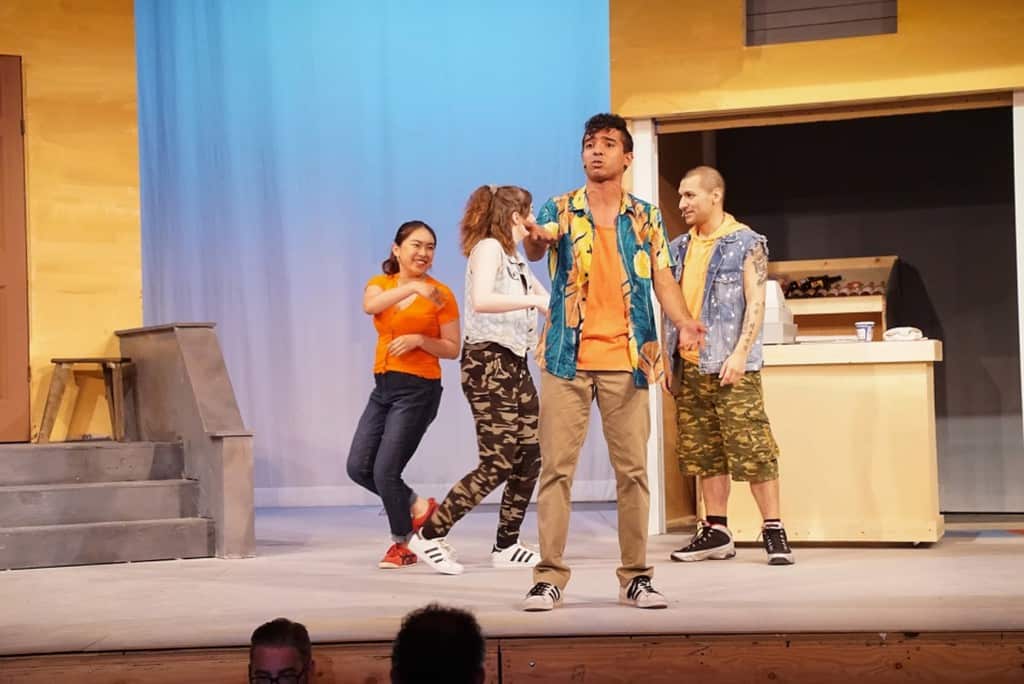 Daniel Cancel took on the role of lead character Usnavi, who had the important task of introducing the audience to their diverse world. Renee Rogoff was effective as the bold Daniela from the salon, and Tiffani Williams sang powerfully as Abuela Claudia.
Zou Foulks put his comedic hat on as Carla, while Zoe Hodge played Vanessa, Usnavi's love interest who was dreaming of something more than what the Heights had to offer. Also joining this colorful cast of characters is Chris Famaw's Piragua Man, who owns and operates a small business.
Sending a Universal Message Onstage
"In five years when this whole city's rich folks and hipsters, who's gonna miss this raggedy little business?"
Usnavi uttered these lines, but also, a SoMa shop owner now seemingly constantly plagued by the threat of closure because of an impending new property project, might very well have too.
The lyrics singing of gentrification, financial strife, and even racism do tend to become reflective of the Bay Area's own struggles as well. Having relatable themes for material, despite an originally different intention for setting, makes this staging of In the Heights a lot more accessible.
And with the School of Acting students singing and dancing their best as they portrayed these characters on stage, Washington Heights, New York felt just that much closer to home here in San Francisco.
In the Heights is set to have a live-action film adaptation, currently set for a Summer 2020 release.
Academy of Art University's School of Acting stages regular productions throughout the school year, FREE for Academy staff and students. General admission is priced at $20.
---
Story by Cristina Schreil originally published in Art U News.
Images courtesy of Bob Toy.