Ryan Roche has come back to the New York Fashion Show Week after a brief hiatus, and it looked quite the "comeback." The Academy fashion school alum and renowned knitwear designer brought back her classic, minimalist approach for her latest collection, but also added a bit more color to it.
Known best for her signature feminine, monochrome palettes, Roche's 2019 collection featured more flamboyance, thus delivering a new look and insight into the designer's future. While fans were treated to more quintessential pieces expected of Roche—fitted slips, chunky cashmere sweaters, and clean-lined trench coats—it was the sparks of mustard yellow, pigmented red, and olive green that further livened up the show.
Roche, in her notes, described her latest collection as "My technicolor Idaho Paradise," and it couldn't have been any more apt.
Bringing Color, Crossing Lines
The debut of her menswear collection, however, served as the big surprise in her Fashion Week runway show. She developed this brand new line alongside her husband, Garret, who fulfilled the role of primary designer.
Given how recognizable Roche's design aesthetic has become—with no less than A-list Hollywood celebrities such as Angelina Jolie adoring staple pieces in her collections—it was important for Garret to stay true to the brand's inspiration and vision.
As such, the final products of bulky cashmere sweaters, clean-lined trousers, and fitted turtlenecks also featured the same tonality as the womenswear. There were noticeably fewer items in the menswear collection, but it does seem to be a clear trajectory that the brand is more than willing and capable to head down on.
Roche graduated from Academy of Art University in 2003. Her latest fashion show collection is undeniably inspired by and evocative of her Idaho childhood. Her designs may prefer clean, simple lines, and no-fuss silhouettes, but it is precisely this refreshing sense of aesthetic that allows Roche to convey a message of beauty in simplicity—a message all too often overlooked in today's world.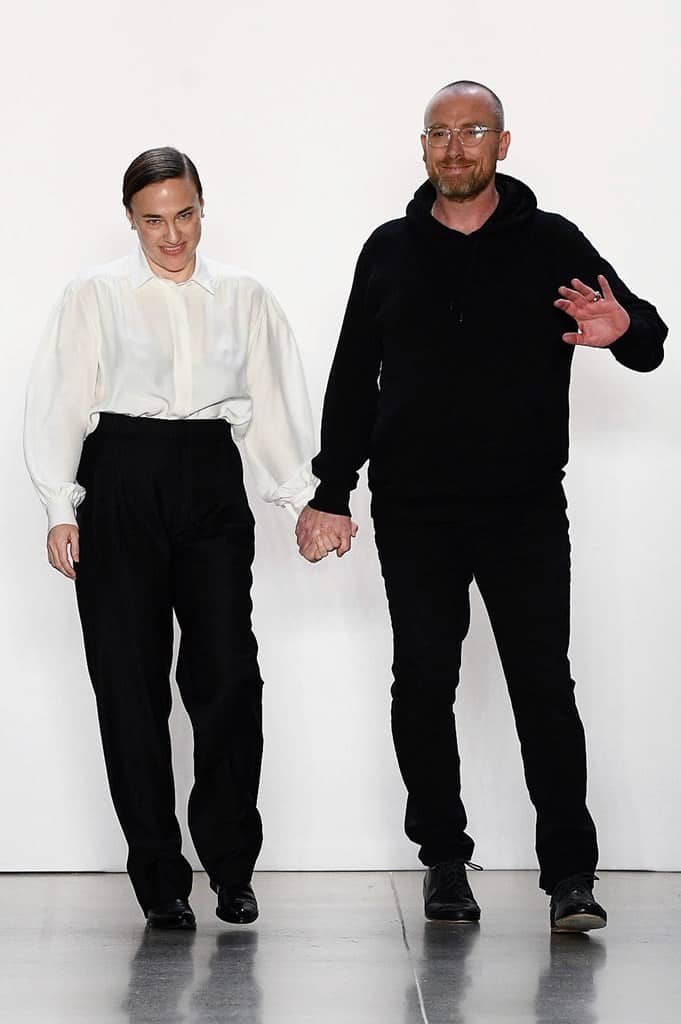 All photos courtesy of Ryan Roche
Story originally published in Fashion School Daily
Article by Jordan Stone, MA Fashion Journalism