What started as a tentative step into the world of the fashion industry has now become a full-on deep-dive immersion for fashion school alumnus Eden Slezin. As he made the commitment to pursue this artistic career path, he then found himself soaring high to success, specifically on the highly coveted runways of the New York Fashion Week.
"I have always loved fashion," he said. "There was a long period where I knew I loved it but I didn't think it was a career possibility. I went back to school and started really digging into the craft of it all."
And then it all clicked.
"I quickly learned that this was exactly my calling, and it was something I could really make into a career." So he did.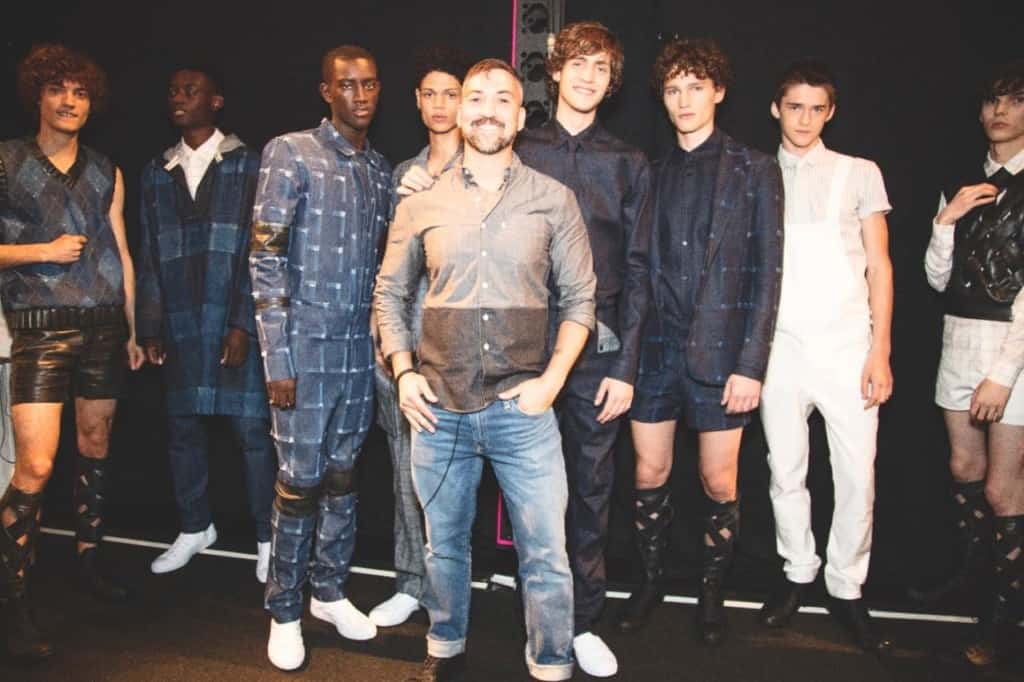 Three years after earning his MFA from Academy of Art University's fashion school, he brought his sustainable fashion brand Mined on Denim to the Men's New York Fashion Show, showing that he means business staying in this business.
From Marines Uniform to Fashionably Sustainable Denim
The runways of the New York Fashion Week is certainly a far cry from Eden Slezin's past careers.
Before he took on the calling of becoming a fashion designer, he served in the Marines as captain and aviation intelligence office for six years, with two overseas tours under his belt. Even before that, he was a botanist.
He also for a time led and owned a successful outdoor adventure company that designed custom backpacking trips for travelers. Sticking close to this industry, he was also a General Manager for a sporting goods store. Indeed, it can be said that Slezin's career experiences are as textured and layered as the prints are on a camouflage suit.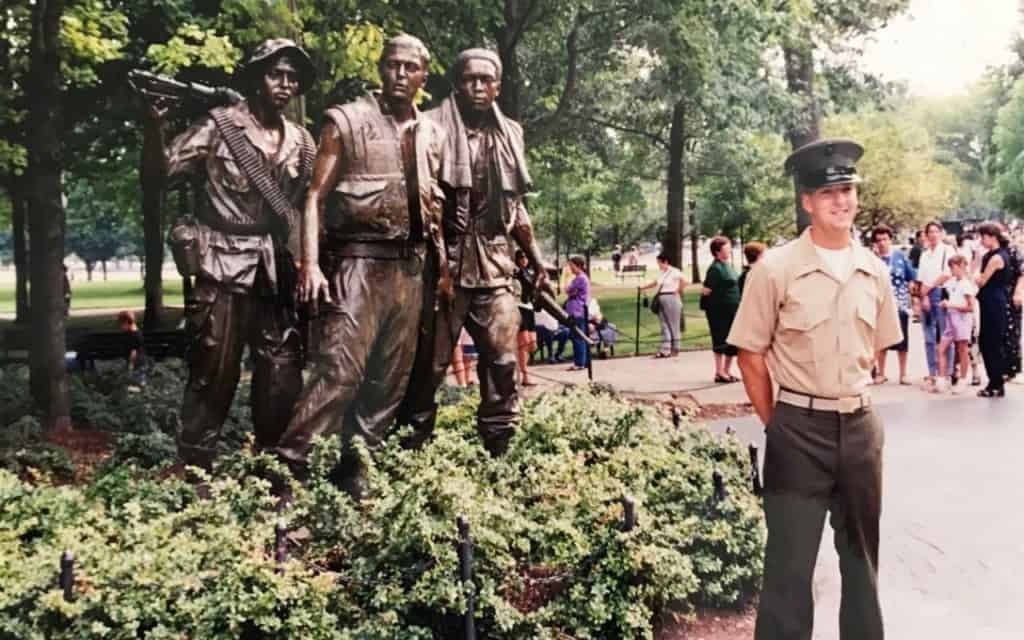 But amidst all of these, Fashion Designer was a job title that never really crossed his mind. At least not until he went on a trip to Brazil and got inspired by a men's clothing line in Rio de Janeiro.
"I knew deep down these weren't the careers for me," he said of his previous jobs. "But still I was not sure what the right path was. Growing up working class, I never felt a career in the arts would even be possible."
As soon as inspiration struck him in Brazil, however, he knew then and there that he's finally found the right one for him. "Very quickly, I knew this was the path for me. Once I found my passion, I set out to master the craft by enrolling in the Fashion Design MFA program at Academy of Art University."
Mined On Denim on His Mind
The 2020 Men's New York Fashion Show is not his first rodeo. He had been her before, back in 2018, as a fashion school student from Academy of Art University. Slezin, along with eight other fellow student designers, were handpicked by the School of Fashion to debut their collections at the highly coveted show.
Though he was technically new to fashion designing, he already had a clear vision of what kind of designer he wanted to be. Slezin is very conscious of the resources he uses for his designs, always thinking of sustainable ways to create.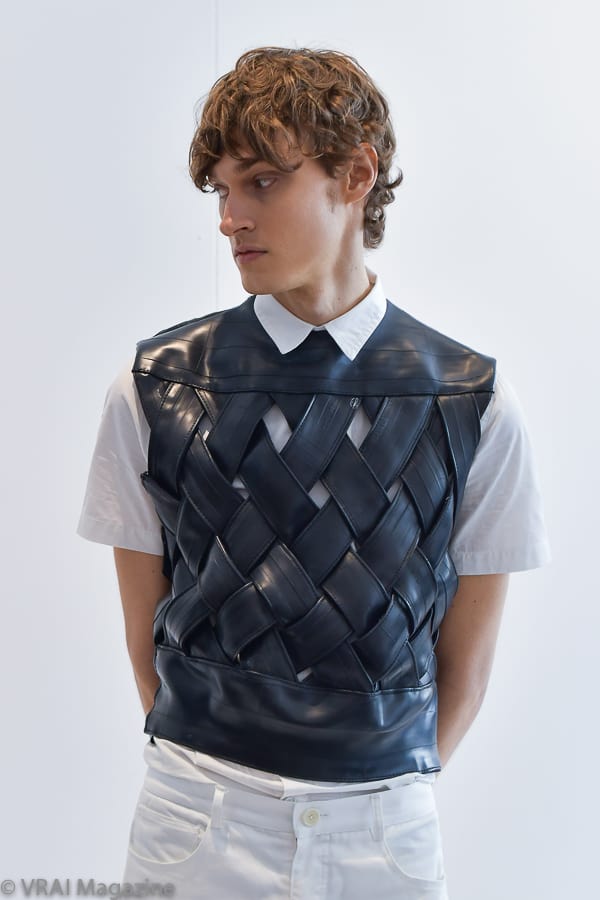 For his debut, he remained steadfast in his conviction that good design is possible without adding onto the harm put upon the environment. He used locally sourced organic fabrics and gathered recycled materials, including rubber.
He made sure to use natural, chemical-free dyes, organic twill, and hand sanders to create texture and prints for denim surfaces. His choice of using denim heavily across his designs speaks more about how it represents his working class upbringing.
For his 2020 show, his vision and design principles remain the same. Denim still features strongly throughout his collection, as well as rubber. Of course, it's still sustainable. While he does have edgier, more modern pieces, he believes that "part of sustainability is creating design that doesn't expire."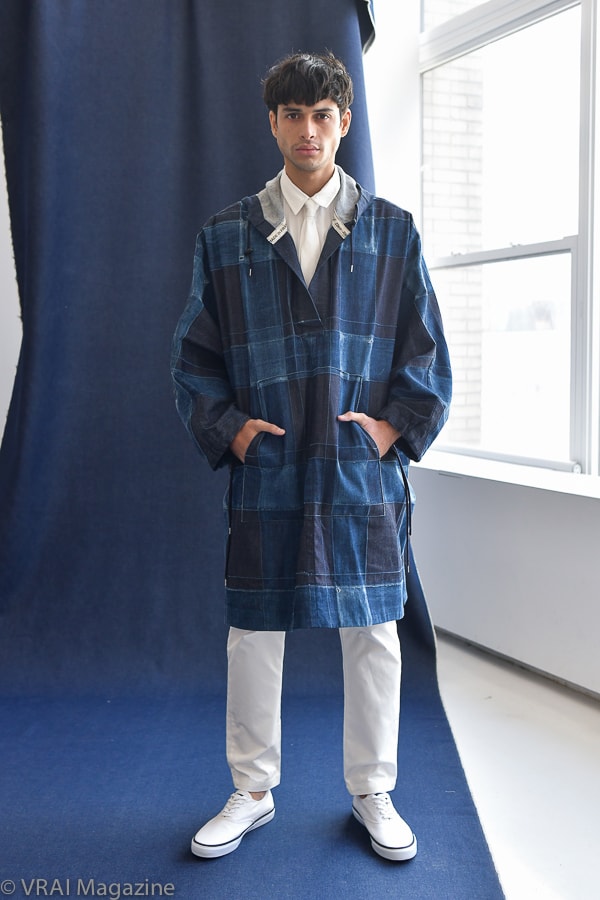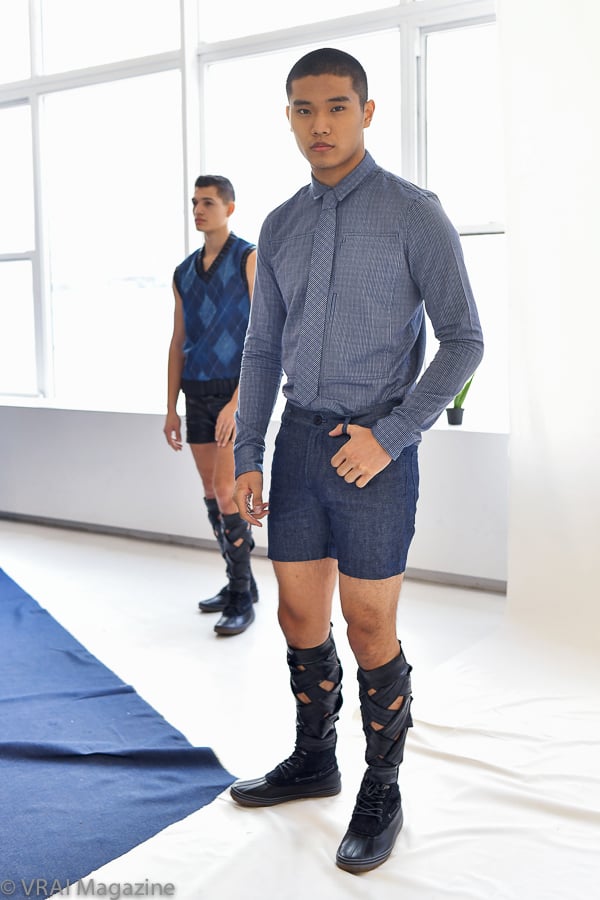 That's why he committed to what he calls a collection that is a "labor of love. All the prints and textures that can be seen in his collection are all hand-sanded on the fabric manually. Absolutely no dyes were used.
He said his goal was "to transform denim and make it something special." If only for the techniques that he used to produce this collection, it's safe to say that this goal is very well achieved.
Constant Transformation, Continuous Learning
And much like he keeps transforming denim into new material that can still be considered timeless, Eden Slezin shows how one person can also keep transforming while staying true and consistent to their personal beliefs.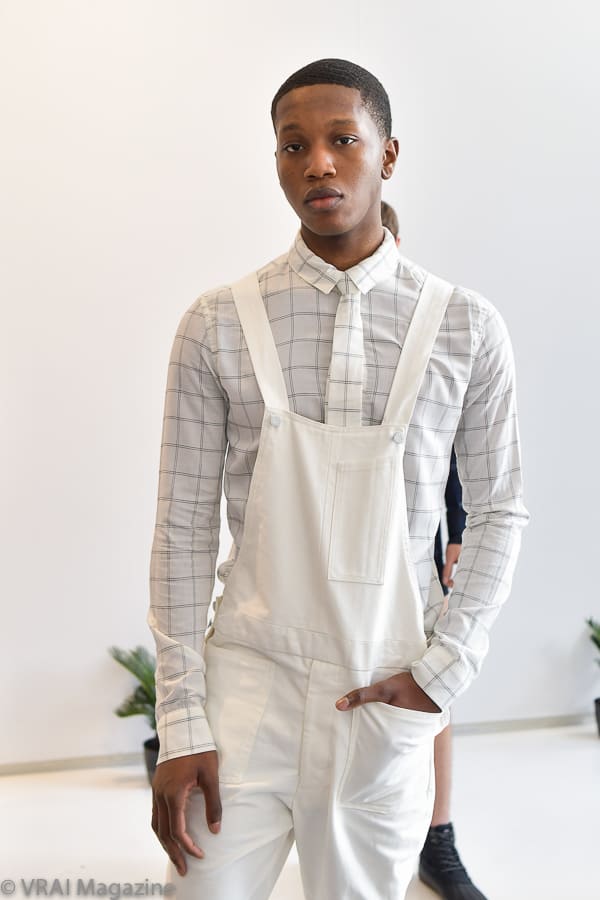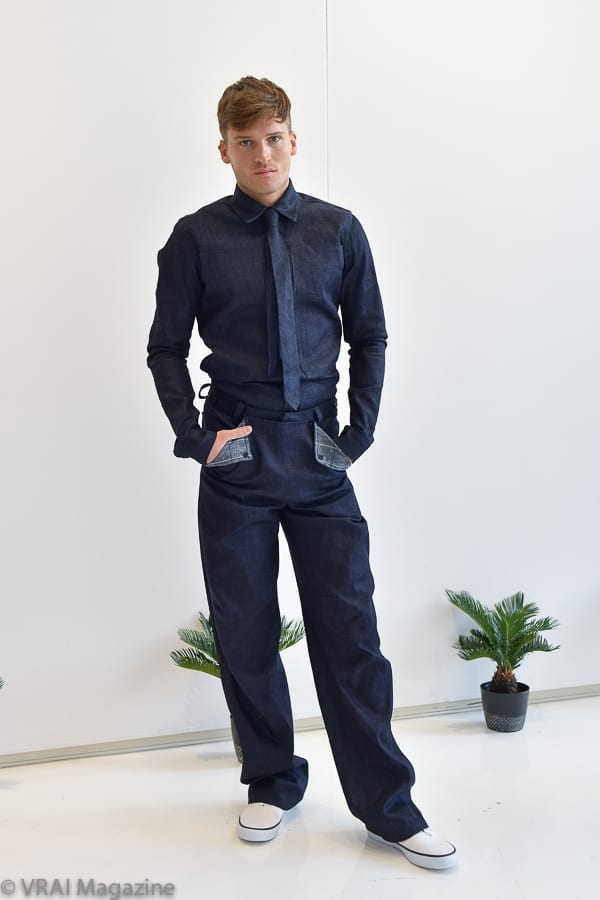 Slezin may have gone through many various careers, and shifting from one to another certainly would have been more difficult for some. But he kept himself open to learning until he found his one true calling. Supported by an effective fashion degree program, and encouraged by instructors and mentors that believed in his skills and talent, Slezin was able to follow a path that allowed him to transform and evolve into this version of himself as a fashion designer.
He is proof that continuous learning does open up doors not just to new experiences, but also bigger and brighter opportunities.
"Everything I feel I need to become a successful fashion designer, I've gotten from the Academy of Art. Except for the passion and desire to do it—that I brought myself."

Eden Slezin, Fashion Designer, Mined on Denim
---
Hero image from Arts Thread
The appearance of Military Service marks and military persons in uniform does not imply endorsement of Academy of Art University by a Military Service or the Department of Defense.