Sustainability in fashion is often discussed, marketed, even boasted about. But fashion sustainability is seldom explained, much less grounded in a business model. To fashion designers Catharine Dahm and Jacqueline Rabot, it's the core of their firm, Rabôt.
Rabot, who earned her BFA degree from the Academy's fashion school in 2012, explains that sustainability was at the top of their minds when the partners founded Rabôt (pronounced rah-beau) in 2019.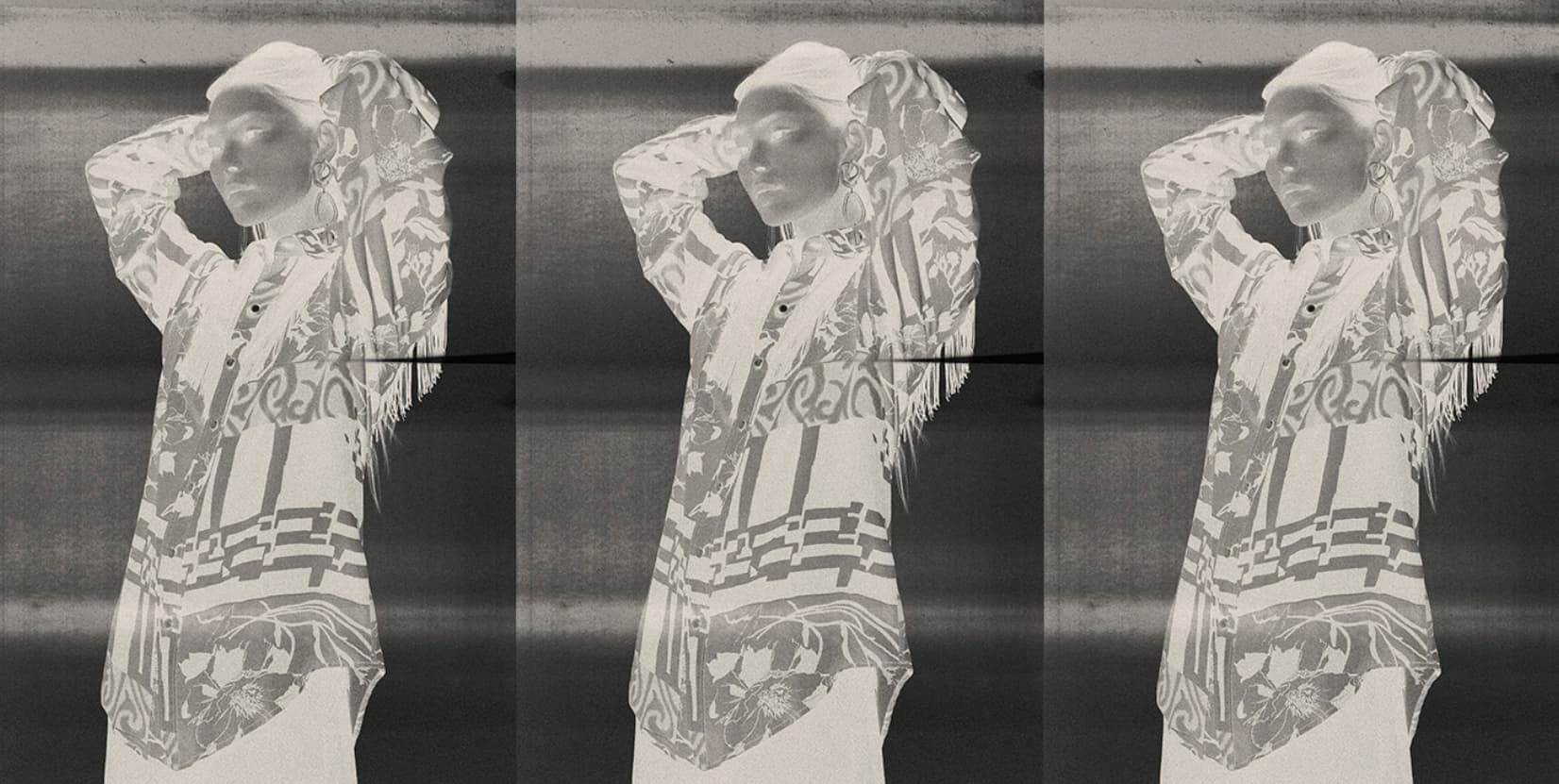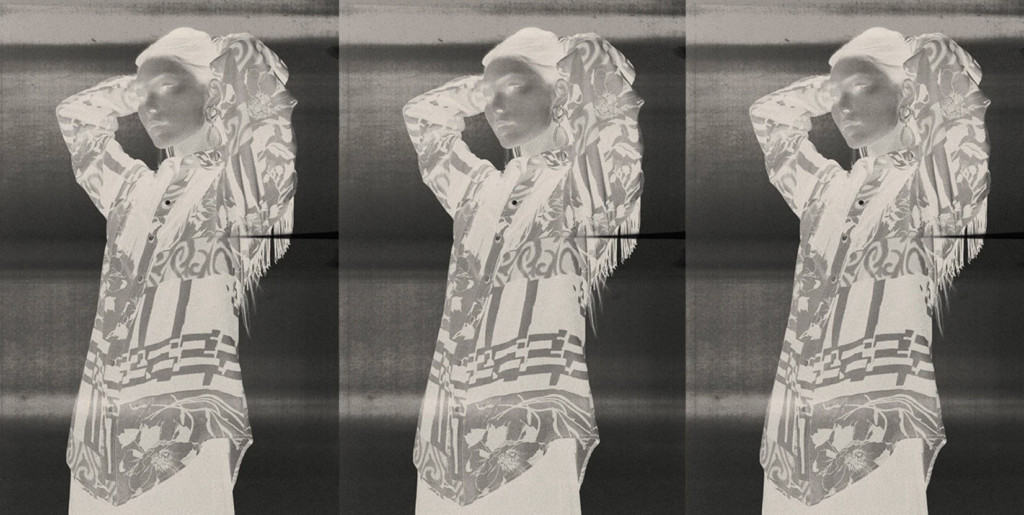 Sustainable Dimensions
After a chance meeting at a symphony concert, the two designers took a walk and discovered they both harbored ambitions of launching their own fashion line—but on a different basis than the corporate brands they were employed by.
"We were tired of the waste the industry created," says Rabot. Of partnering with Dahm, she says, "It's rare to meet someone who shares a similar aesthetic and values to your own, as well as pushes you to work beyond the capabilities you thought you had.
"We always said that we wanted Rabôt to be larger than ourselves."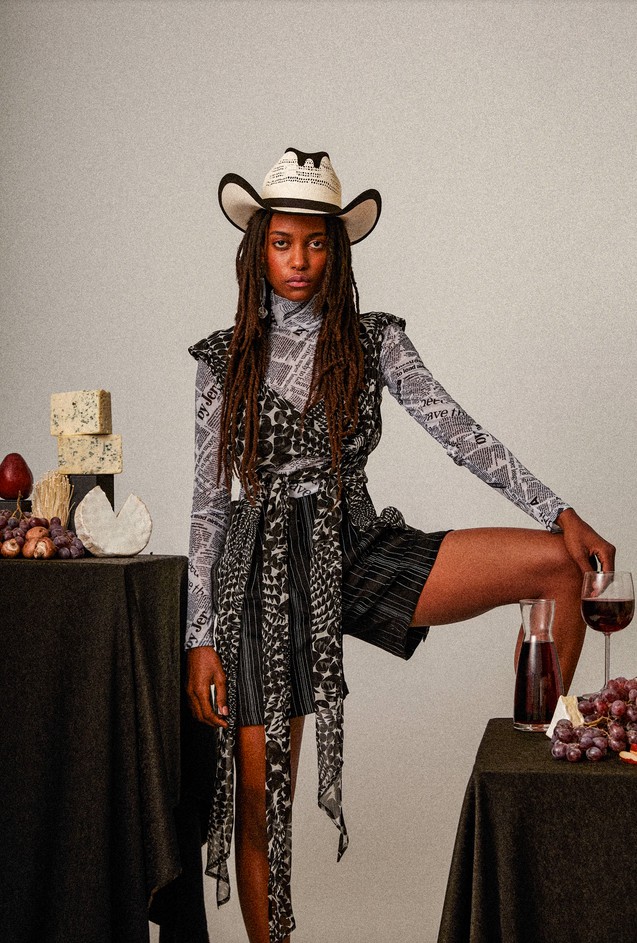 In the Details
They created Rabôt with the purpose of making a difference in the L.A. community, where the brand is based, as well as in the fashion industry and the greater environment. Of course, Rabot emphasizes that the details are what matter when it comes to sustainability.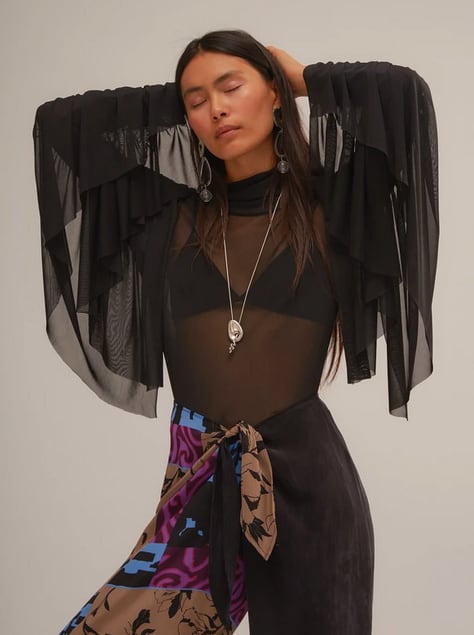 Plenty of designers aim for sustainability. What sets this firm apart?
"I think, mainly, it's that we strive for slow growth," says Rabot. "It's not important for us to expand at a rapid pace, nor is it important for us to make a large profit. We're doing what we love, and at the same time giving back to our community, while striving to impact the fashion world in a positive way."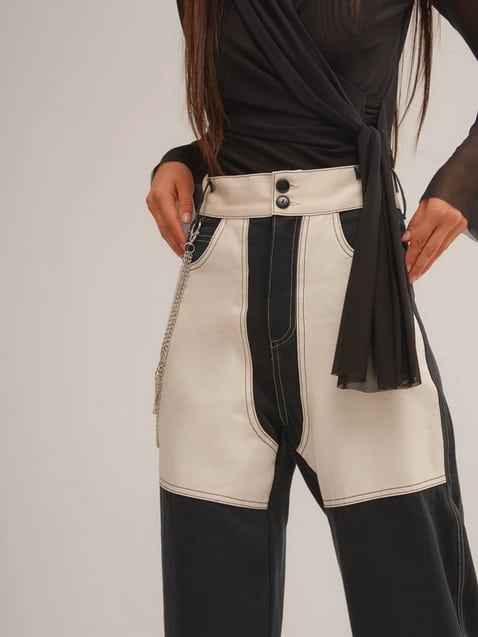 Rabot notes that a key element of their practice is using "deadstock" fabrics.
The term deadstock may sound like a convenient name for a jam-band music festival, but it has a specific and important meaning in the fashion business. Deadstock is the leftover fabric after clothing manufacturers have completed a line. It's important in the context of fashion because it can represent waste and inefficiency. Rabôt is determined to avoid both.
"There are limited quantities available," says Rabot. "We are only able to make limited styles in each fabric. In addition, our garments are made-to-order in L.A. We work with a small company to produce our goods, and our made-to-order concept allows us to not hold inventory and create waste."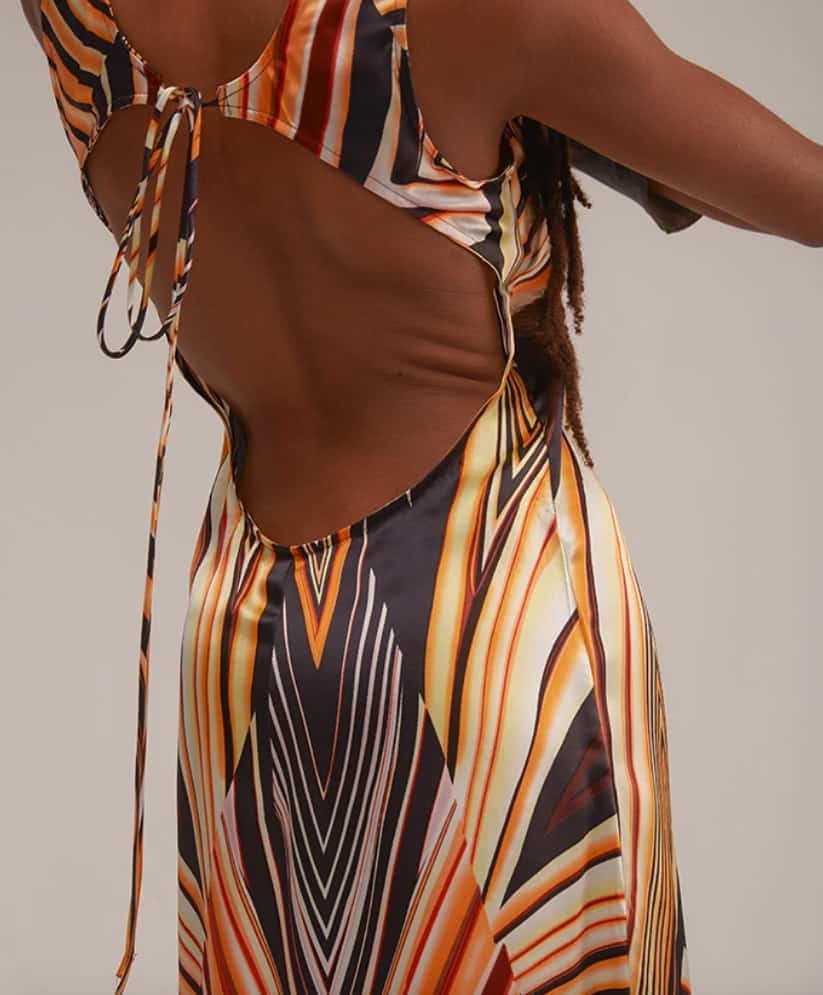 Additional efforts are in the works, she says. "In regards to eco-friendly fabrics and dye methods, our SS21 collection, entitled Planet Eden, will focus on using natural dyes and eco-friendly fabrics, as well as using deadstock fabrics."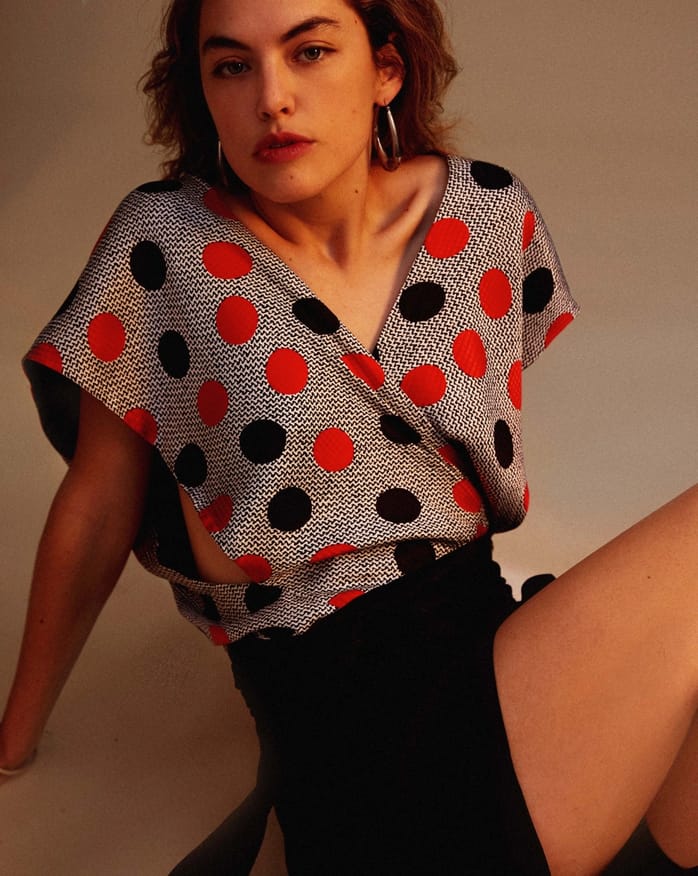 Those "leftovers" also have a multitude of uses and support the firm's community efforts. "We've been making silk colorblocked pillows out of our leftover silk fabric scraps for the East L.A. Women's Shelter. We're writing letters of encouragement to hospital workers and the elderly. We're making fruit-themed graphic tees and giving a portion of proceeds to Food Forward, a charity supporting America's food banks.
"Rabôt for us, is about using our voice and brand to create meaningful change."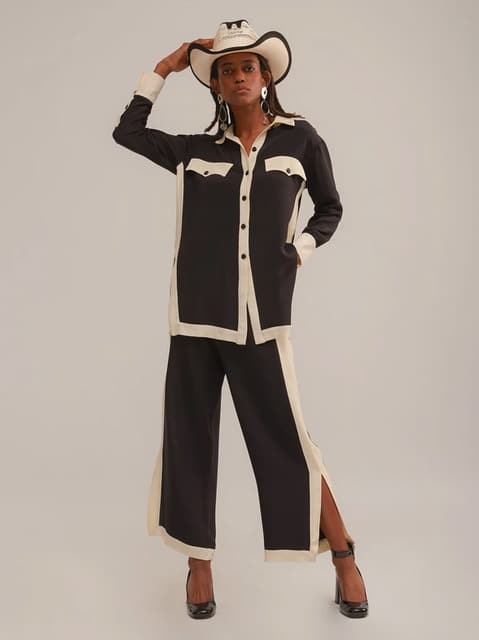 School Days
Location was a factor in her choice to attend the Academy's School of Fashion. Although she's from the East Coast, Rabot says she always had an interest in the West. "I would read of John Muir and Yosemite. I thought of pioneers, backpackers and mountaineers. Camping and hiking are my favorite pastimes, so the national parks and steep terrains of the West called to me. I also knew I wanted to become a fashion designer.
"I did some research and learned the Academy had a top fashion program. And it just so happened to be on the West Coast. I packed my bags without setting foot in San Francisco, and I was so happy I did."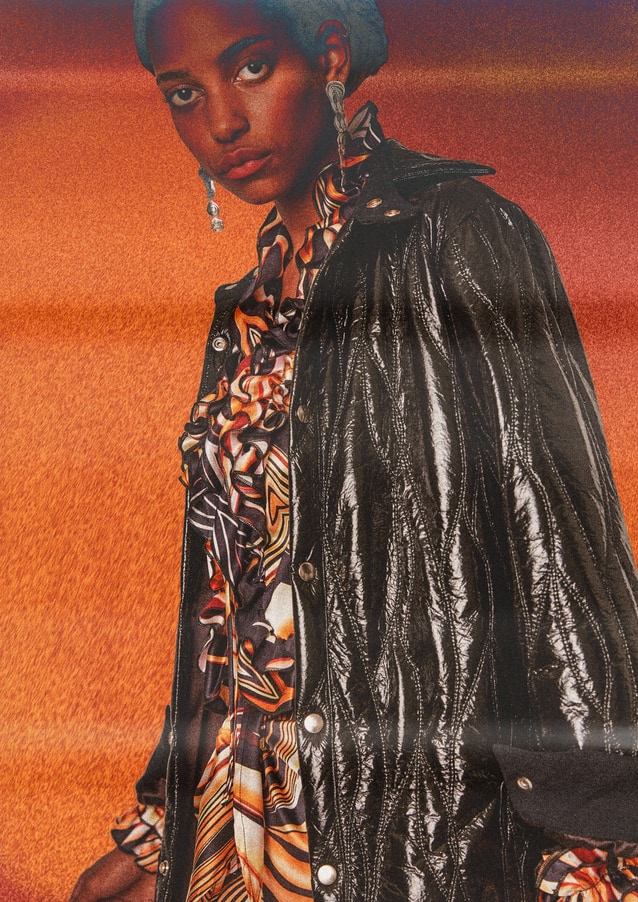 She says the school "provided me with skills that any top-tier European fashion program would provide. My instructors were the main reason that made my experience so valuable. They worked for the best of the best in the industry and pushed us to create clothing that was important."
Lasting Influences
Those instructors included John Bauernfeind and Fashion Executive Director Simon Ungless. "They really pushed their students to be the best they could be. I remember John in my Fashion Portfolio class saying something along the lines of, 'Fashion design can be really, really simple. It doesn't have to have so many bells and whistles. Why put something on paper that you don't think is beautiful?' That stuck with me."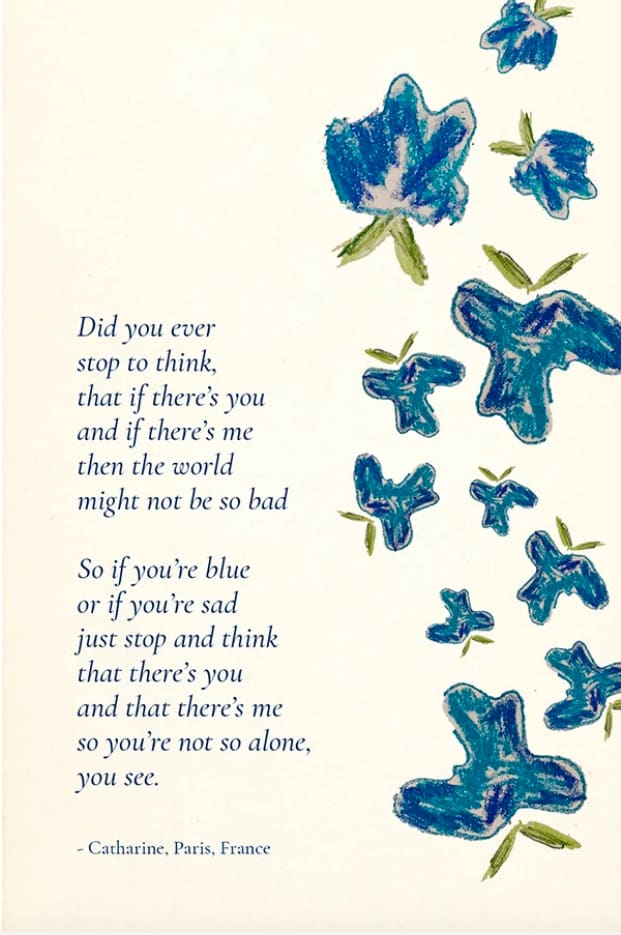 While acknowledging that every student's experience is individual, Rabot says she has lessons to share. "If I had to give advice to myself upon graduating, it would be to work for a company—or a few—where you can soak up information. If you want your own brand, take all the positive experiences you can and emulate them for your company. Take in all of the negative stuff. Write everything down. And then learn from that what to do, and more importantly, what not to do."
Resources
• See more of Catharine Dahm and Jacqueline Rabot's work at their website, https://shoprabot.com/.
• Instagram: https://www.instagram.com/shoprabot/