tue29sep7:00 pmtue8:30 pm2D Animation Fundamental Workshop: Character Design
Event Details

Have you thought about becoming an animator to bring your creative ideas to real life and create your own animated character? Here is an excellent opportunity for you to explore character design from designing, refining expressions, and running an efficient 2D animation test with the Director of Visual Development and 2D Animation from Academy of Art University's School of Animation & Visual Effects. Sign up now for this free workshop and learn new skills from experts in the industry.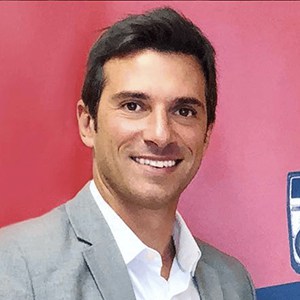 Nicolás P. Villarreal was born and raised in La Plata, Argentina. He studied and graduated from La Escuela de Animación y Cinematografía with a degree in Traditional Animation. While studying animation, Miguel Alzugaray, an established artist from Argentina took him under his mentorship. Nicolas studied animation and classical painting until he entered the Master's Program of Animation at the Academy of Art University. Nicolás graduated with honors in the Spring of 2002, and since then he has been working as a Traditional Animator, Character Designer, Sculptor and Visual Development Artist for films and video games, including Walt Disney Studios, Sony Computer Entertainment, Jim Henson Studios, Sega, Reel FX, Psyop, Digital Domain, Duncan Studios and Amazon Studios, among others. He has given presentations at Pixar Animation Studios, Dreamworks Animation, Apple, Stanford University, the Sydney Opera House and several universities in South America and Europe, as well as a TEDx talk. Nicolás is the co-founder of Red Clover Studios where he is currently working on his first feature film "The Aces" as well as the creator and Director of the award-winning animated short films "Pasteurized", "Nieta" and co-writer and Director of "La Casa de colores ". He is also the Director of Visual Development at the Academy of Art University in San Francisco.
Image credit: Tess Powell
Time

(Tuesday) 7:00 pm - 8:30 pm PDT